The Righteousness of God
James e. Hanson

James E. Hanson, a minister of the Reformed Presbyterian church, Evangelical Synod, is pastor of Faith Presbyterian Church, Takoma, Washington.
The Righteousness of God
But now the righteousness of God . . . is manifested. —Rom. 3.21
In studying the law of God it is necessary to have a clear definition of righteousness, for the law is the righteousness of God defined. Righteousness is one of the most interesting words in Scripture. In Greek the word is dikaiosune, which literally means equity of character. Equity of character is to possess all good qualities in perfection and perfect balance.

The qualities of God are the attributes of God. His communicable attributes are love, justice, holiness, truth, mercy, wisdom and power. He alone possesses these qualities or attributes in perfection and perfect balance. Therefore only God is righteous.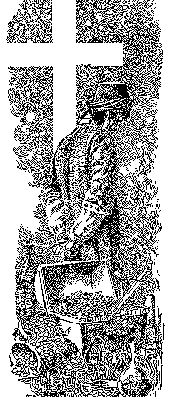 The law of God, summarized in the Ten Commandments, is the expression of the righteousness of God. Thus the law stands or falls as a whole. James says, "Whosoever shall keep the whole law, and yet offend in one point, is guilty of all" (James 2:10).
The rich young ruler came to Christ with a commendable record of lawkeeping (Luke 18:18-23). Yet he obviously fell far short by his unwillingness to exchange his riches for the preeminence of God in his life. He therefore went sorrowfully away without the gift of eternal life. Because he lacked righteousness, the rich young ruler could not be accepted by a righteous God. True, he possessed some admirable qualities. But he did not possess all good qualities to perfection, and he did not possess them in perfect balance.

We know how rare a balance of good qualities is in human life. A person succeeds in kindness but then becomes soft on evil. Another develops the fine quality of justice but then becomes rigid and lacking in compassion. Still another seeks love and tolerance but then infringes on the truth. Yet only those who possess all good qualities in perfect balance may properly be termed "righteous."

Who then can be accepted of God?
The Search for a Righteous Person

The search for a righteous person is undertaken by the apostle Paul in Romans 1-3. First he looks at paganism. Here there is no profession of righteousness at all.
. . . being filled with all unrighteousness, fornication, wickedness, covetousness, maliciousness; full of envy, murder, debate, deceit, malignity; whisperers, backbiters, haters of God, despiteful, proud, boasters, inventors of evil things, disobedient to parents, without understanding, covenant breakers, without natural affection, implacable, unmerciful.—Rom. 1:29-31.
Next Paul searches the high echelons of Jewry with their great profession of righteousness. After viewing the inconsistencies among these teachers, he says, "Thou therefore which teachest another, teachest thou not thyself? Thou that preachest a man should not steal, dost thou steal?" (Rom. 2:21).

Finally Paul looks at cultured Gentile society and says, "For the name of God is blasphemed among the Gentiles . . . for as many as have sinned without law shall also perish without law . . . for there is no respect of persons with God" (Rom. 2:24,12,11).

Paul concludes his search by saying, "There is none righteous, no, not one: there is none that understandeth, there is none that seeketh after God. They are all gone out of the way, they are together become unprofitable; there is none that doeth good, no, not one" (Rom. 3:10-12). Thus the boasting of every mouth is stopped and the whole world is guilty before God. No person possess all good qualities in perfect balance. Therefore no one properly qualifies as a righteous person. Reckless souls who think they come close need to know that with a holy God, "Whosoever shall keep the whole law, and yet offend in one point . . . is guilty of all" (James 2:10).

This requirement is neither unreasonable nor harsh. Because righteousness is all virtues in perfection and perfect balance, any infringement threatens the collapse of the entire structure. God not only requires goodness, He requires righteousness.

As holiness personified, God looks at man and declares, "There is none righteous, no, not one." As justice personified, God declares that the whole world stands guilty before Him. As truth personified, God declares, "The soul that sinneth, it shall die" (Ezek. 18:4).
The Righteousness of God

If God did what His holiness, His justice and His truth required, how could He be merciful? How could He be just and yet justify the one who has transgressed His law? If He meted out the penalty which His justice required, what would happen to His mercy? For as mercy personified, God says, "I will be merciful to their unrighteousness, and their sins and their iniquities will I remember no more" (Heb. 8:12).

To be righteous, God must keep all His attributes in perfect balance. Thus, God was faced with a problem. And it took the combined resources of the Trinity to solve that problem.

As wisdom and power personified, God in Trinity designed the gospel. The gospel is the power of God unto salvation (Rom. 1:16). But how is the power of God in the gospel to be carried to mankind?

There is yet another perfect element in the character of God. That element is love. "Love" in the Greek is agape. It is derived from the Hebrew root a-gaab, which means "to share breath." The basic word for "breath" and for "spirit" are the same in both Hebrew and Greek. Agape, then, literally means "oneness of spirit." Love is that element of character which is able to identify with others. God alone holds this attribute in perfection. God is love. God's love was the key to the puzzle. In her great hymn, "Love Found a Way," Avis B. Christiansen has written:
Love found a way to redeem my soul,
Love found a way that could make me whole;
Love sent my Lord to the cross of shame,
Love found a way, O praise His holy name.
Love found a way whereby God could retain His holiness, justice and truth, and yet show mercy. His wisdom designed that way. His power brought it forth to man. The incarnation was the way.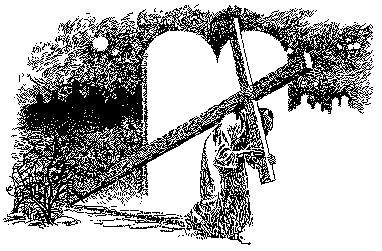 As love personified, God would so identify with man that His righteousness could be fully put to man's account. Man could thereby be called "righteous." In the person of Jesus Christ, God came to man in complete and perfect identification. God is righteous. So that man might have righteousness or be righteous, God gave Himself to man in the person of His Son. The Son of God became the Son of Man so that He might redeem the sons of men.

In the person of the Son of God, "Mercy and truth are met together; righteousness and peace have kissed each other. Truth shall spring out of the earth; and righteousness shall look down from heaven" (Ps. 85:10-11).
When Paul declares that the whole world stands guilty before God, he immediately proceeds to say, "But now the righteousness of God . . . is manifested" (Rom. 3:19, 21). This righteousness of God was manifested in the person of Jesus Christ. Because Jesus Christ was God manifest in the flesh, His coming was the perfect equity of character coming to man.

The first task for the righteousness of God, come to earth in the person of Christ, was to atone for sin. This Christ could do because He was the author of the law which had been broken. This He could do because He Himself was without sin. He that was without sin became sin for us, "that we might be made the righteousness of God in Him" (2 Cor. 5:21). Here at last is that righteous Person for whom Paul is searching. "Christ Jesus . is made unto us . . . righteousness" (1 Cor. 1:30).

The only righteous person is the one with whom the righteous God has identified. Apart from this identification there is no righteous person. God has identified with man completely and perfectly in the person of Christ. It is upon this basis that the people of God bear the title, "The Righteous"—a title previously belonging only to God. "The righteousness of God . . . is by faith of (in) Jesus Christ unto all and upon all them that believe: for there is no difference" (Rom. 3:22).

God does not simply "declare" one righteous who is not. Declared righteousness is the result of the imputed righteousness of Jesus Christ. The only true righteousness upon earth is imputed righteousness. And imputed righteousness is the imputed Christ.

One is righteous through the effectual grace which brings him into perfect identification with the righteous Son of God. It is upon the basis of this identification that one is "declared" righteous. He is righteous in Jesus Christ.
The Place of Law

From the biblical definition of righteousness it is evident that any attempt to achieve righteousness by keeping the law will end in failure. This is not a fact that was discovered after the law was tried. It is taken into account in both the Old and New Testament.

The law is the righteousness of God defined in terms of human understanding. God spelled out His righteousness in the law so that men in all time might understand and appreciate the purpose for the coming of Christ. Paul said, "I had not known sin, but by the law: for I had not known lust, except the law had said, Thou shalt not covet" (Rom. 7:7). If one has not known sin, he has not known a Saviour. And if he has not known a Saviour, he has not known the grace of God.

A person will grow in his understanding and appreciation of the work of Christ in proportion to his knowledge and appreciation of the law of God. As historically "the law was our schoolmaster to bring us unto Christ, that we might be justified by faith" (Gal. 3:24), So personally the law is a schoolmaster to convey to us that same lesson.

The righteousness of God, defined in the law, is manifest in Jesus Christ and imputed to the individual by faith. The Holy Spirit then undertakes the blessed work of making righteousness a practical reality in the life. He writes the law of God on the hearts of God's people. He conveys to believers the spirit of that same law which is defined in the Old Testament. God is not one thing in the Old Testament and another thing in the New. The evangelical church desperately needs to return to Old Testament definitions and backgrounds if she is to recapture her sense of direction.

The Christian gospel declares Jesus Christ crucified, risen and coming again. In response to that gospel, His people ask how they may honor Him. Christ is honored as He is shown forth from the lives of His redeemed people in happy compliance with those principles which are the righteousness of God defined. When obedience to this law is the response of love, the Christian life has its true form.
Blessed is the man . . . [whose] delight is in the law of the Lord . . . He shall be like a tree planted by the rivers of water . . . The Lord knoweth the way of the righteous: but the way of the ungodly shall perish.—Ps. 1:1-3, 6.