Good News for Seventh-Day Adventists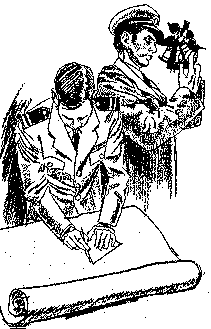 The material posted in this section of the Present Truth Magazine web site is provided for the benefit of those Christian believers in the Seventh-day Adventist movement who are honestly seeking to come to a fuller understanding of the word of God. As evangelical sabbatarian Christians who are still members of the Seventh-day Adventist denomination (see: introduction to PTM, vol. 36), the editors of Present Truth Magazine do not wish to offend "traditional" Adventists but merely wish to re-examine some of the pillars of the Christian faith so that we might all come to a more scriptural, joyful and evangelical understanding of the gospel of our Lord and Savior Jesus Christ as revealed in the Bible alone.
To those of our evangelical Christian brothers and sisters in other denominations who might be tempted to ridicule traditional Adventists for a few of their rather heterodox teachings, we might suggest that all of us could benefit by putting our doctrinal houses in order before casting the first stone at traditional Adventists. As we consider the scandalous fact that there are so many Christian denominations today, a re-evaluation of the course that we have plotted for the good Gospel ship on which we are all sailing would be very much in order.

Our evangelical doctrines must be continually held up to the Sun of Righteousness lest we run aground on the rocks of legalism on the one hand or the reef of antinomianism on the other. We all ought to confess that in our continually maturing understanding of the word of God we need to be the "church reformed and continually reforming" (ecclesia reformata semper reformanda). In other words, we all have many things to learn and many, many things to unlearn.
The editors of Present Truth Magazine
www.PresentTruthMag.com

---
Written and Audio Sources

1844 Re-Examined

The Theology of Ellen G. White
The Gift of Prophecy in the Christian Church (audio message) (part 1) (part 2)

Ellet Joseph Waggoner — The Myth and the Man

A Review of "The Seventh-day Adventist Message", Part 1

A Review of "The Seventh-day Adventist Message", Part 2

The Shaking of Adventism
The Shaking of Adventism (audio message)
Historical Roots of the Seventh-day Adventist Movement (audio message)
The Pre-Advent Judgment and Justification by Faith Alone (audio message)
The Biblical Doctrine of "Judgment" (audio message) (part 1) (part 2)

---
Summing up the real meaning of the Seventh-day Adventist movement. (see also this link)
---

Good News for Seventh-day Adventists is produced by Present Truth Magazine

E-Mail Present Truth Magazine