Editorial Introduction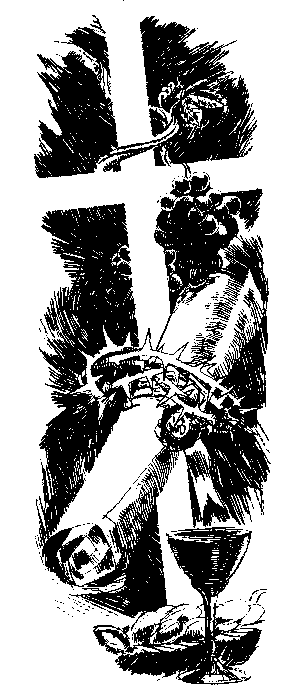 This issue focuses on the important theme of Christian witnessing. It addresses the questions, Why witness? What is witnessing? How do we witness?

It is our pleasure to introduce two new contributors. Dr. Allison A. Trites, a Baptist scholar, writes on "The Witness Theme in the Gospel of John." Dr. Trites is Associate Professor of Biblical Studies at Acadia Divinity College.1 He did his doctoral thesis on The New Testament Concept of Witness at Oxford University (England) in 1962.2 We highly recommend this treatise for the library of any serious Bible student.
Edward Fudge is an evangelical lay scholar and diligent Bible student who has published a number of fine booklets and studies. His article in this journal is called "Suffering, Success and 'The Day of Salvation."' His best-known book is a commentary on Hebrews entitled Our Man in Heaven,3 which contains a foreword by F. F. Bruce.

Paxton is back again—this time with an article on "The Gospel and Testimonies.' Ah well, some people are born to be provocative! In his last article on "The False Gospel of the New Birth"4 Paxton never denied the new-birth experience. Of course he believes in it! He was just trying to put the new birth in its biblical perspective. But some of our readers behaved like those zealots at Ephesus: "Great is the American religion, which begins and ends with the new-birth experience!" This reminds me of a preacher I heard recently. He proclaimed that the apostles were not very interested in the Christmas story—it was Christ's rebirth in human hearts which really mattered. That is the kind of thinking Paxton was protesting.

Finally, this editor continues his series on "Christ, the Meaning of All Scripture, Life and History." It also relates to the theme of witnessing, particularly to the idea of having the Christ event reenacted in our hearts.

Come, let us reason together.
—————————————
Footnotes:

1 Acadia University, Wolfville, Nova Scotia.
2 It has since been published under the same title by the Cambridge University Press (Society for New Testament Studies, Monograph Series, no.31).
3 Grand Rapids: Baker Book House, 1973.
4 Present Truth Magazine 7, no.3 (June 1978): 17-22.