Introduction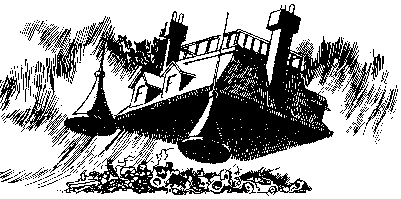 One of the first great heresies that confronted the early church was Marcion's effort to throw out the Old Testament from the Christian Bible. He said that the God of the Old Testament was the vindictive God of law who was wholly unlike the gracious God of the gospel. Marcion therefore contended that the Old Testament has no revelation for the Christian faith.
Marcionism was rejected by the church. But as Dr. John Bright points out in his book,
The Authority of the Old Testament
(Baker), Marcion has lived on in tendencies within the church to downgrade the place of the Old Testament in the sacred canon.
We need to be reminded that the Scriptures used by Jesus and the apostles were those of the Old Testament. The spirit of the New Testament prophets is subject to that of the Old Testament prophets. The God and Father of Jesus Christ is the God of the Old Testament. Its Scriptures were those which Jesus said "cannot be broken."
In his book,
The Kingdom of God
(Abingdon), Dr. Bright likens the relationship between the Old and New Testament to that of a building and its roof (pp. 192-198). He very aptly points out that a roof without a building can be used to cover almost anything! We can too easily talk about New Testament theology or New Testament Christianity as if the New Testament were to be understood in isolation. The only valid kind of theology is biblical (the whole Bible) theology.