The Real Issue Before the Church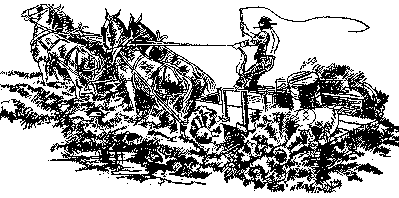 Answering a Serious Question

There is no question but that in view of the imminence of Christ's second coming and the attendant events of the last days, the church is called to radical holiness. Yet even in this earnest and well-meaning pursuit after holiness, the people of God have become bogged down and preoccupied with a program of getting the victory over sin, living the victorious Spirit-filled life, developing radiant Christian personalities, and following all sorts of sanctification techniques.

Recently a seminary professor, who accepts the holiness teaching of the total eradication of all sin before Jesus comes, wrote to our Present Truth Magazine office. He fears that our emphasis on justification by faith belittles the power of Christ to really make His people perfect in readiness for the great eschatological events that lie just ahead. So he said:
The Christ . . . I worship is one powerful and concerned enough to prepare a people who, through the power of His indwelling presence, can actually stop sinning. Your Christ seems unable to do this and unwilling even to try.
This brother raises a question which is a real issue in some sections of the church. I want to treat the objection, as well as this brother in Christ, with utmost respect. He represents many of God's people who want to take both sin and the power of the gospel seriously. It ill becomes some of us to throw stones at the Christian perfectionist while we treat the call to Bible holiness so lightly.

In taking up this question of Christ's ability to solve the sin problem, I want to get past all such arguments as the meaning of justification, regeneration, imputation, sanctification, impartation, perfection, etc. — and deal with the heart of this "holiness" octopus.

The supreme question is, "Do we really believe the gospel?" According to St. John, this one crucial question divides the whole world into those who believe and those who believe not.


The Sin Problem — Solved or Unsolved?

Our professor friend obviously feels that the One he calls "my Christ" is superior to the One whom he assumes is our weakling Christ. Yet what appears to be the strength of the holiness argument is really its weakness. Our friend has completely misunderstood the gospel upon which we take our stand. The Christ of the New Testament is One who has already dealt with sin (Heb. 1:3; 9:26). Having utterly defeated "all the powers ranged against us, He exposed them, shattered, empty and defeated, in His final glorious triumphant act!" Col. 2:15, Phillips.

Some feel that the cross merely inspires us to deal with sin. But we believe the New Testament message that the cross actually dealt with and solved the sin problem. We no longer live in the Old Testament era, which could only look forward, saying, "Behold, the days come. . . ." How can we believe the gospel while we continue to look forward, expecting that Christ and His people will one day solve the sin problem?

The professor's Christ is One who can and will one day deal with the sin problem. We would not be so unkind as to suggest that we really have a different Christ. We just want to share with him the good news that his Christ has done exceedingly above anything he has ever asked or thought.

Here is the crux of the matter: The New Testament everywhere presents the gospel as the good news of what God has done in the Christ event. All the glorious promises of the Old Testament — the promise of victory over death and evil, judgment and deliverance, the coming of the kingdom of God and the new created order, and even every promise of God's mighty eschatological salvation — all were fulfilled in the Christ event (2 Cor. 1:20; Acts 13:32, 33). To confess anything less is to confess that Jesus is not God's Messiah.

The New Testament declares that the long-expected kingdom (rule) of God has arrived in Jesus Christ (Mark 1:15). It declares that in Him the old aeon has passed away and the new aeon and the new creation have come to light. Therefore all who are now in Christ by faith are already part of the new order (2 Cor. 5:17), and they are already translated into the kingdom of God's dear Son (Col. 1:12). To be sure, believers still wait for the final manifestation of the kingdom at the consummation, when they will embrace their inheritance by sight. But the gospel declares that the kingdom has already arrived in Jesus, and we by faith are already part of this new creation.
If there is anything better than this gospel which will more effectively kill the love of the world in our hearts, we would like to know what it is. As Luther said, if we would only believe this gospel and constantly affirm it in our hearts, we would utterly despise all the pomp and vainglory that this world has to offer.

Again, the New Testament echoes the marvelous news that Satan has been utterly defeated and cast down (John 12:31, 32; Heb. 2:14; Rev. 12:10). He is a vanquished foe, for our David has single-handedly overcome this Goliath who terrified us night and day. Even the last enemy, "the king of terrors" (Job 18:14) — that is to say, death itself — has been abolished by Jesus Christ (2 Tim. 1:10). Thus Jesus says, ". . . whosoever liveth and believeth in Me shall never die." John 11:26. This gospel is seen and grasped only by faith, for Christians appear to go down into the pit as others. To the believer, however, death is a harmless serpent whose fangs have been drawn out, a mere painted death, for in Christ he has already triumphed over it and is raised far above its power (Eph. 1:18-23; 2:1-6). If there is anything better than this gospel that will give us more boldness in the face of death, we would like to know what it is.

And what of sin? Is it not quite obvious that if Christ has abolished death, which results from sin, He must have made an utter end of sin? Indeed He did! In the fullness of time God's Messiah appeared "to finish the transgression, and to make an end of sin, and to make reconciliation for iniquity." Dan. 9:24. In the gospel the righteousness of God (an Old Testament expression meaning the righteous judgment of God) is revealed (Rom. 1:16, 17). In the year AD. 31 God arraigned the whole guilty world — Gentile and Jew — to give account at His righteous judgment seat. There all were found guilty and judged worthy of death (cf. Rom. 1:18-3:20). God Himself stood at the side of the accused, and in the Person of Christ He stood with them and for them. Thanks be to God's unspeakable mercy and Christ's unfathomable love, One stood at that tribunal as the representative Man — the Man who stood before the bar of justice as every man, bearing the sins of every man. Here this representative Man — the Man who was there as you and me — was judged and found worthy of death, yet not on account of His own sins, but those of the whole world, which He was in Person. Here was "the judgment of this world." John 12:31.

When God set forth Christ to be a propitiation for our sins (Rom. 3:25; 1 John 2:2), He really dealt with our sins. Our sins were punished in Christ and put away by Christ. Then in Jesus' resurrection God caused His acquitting verdict to be proclaimed openly, declaring that those who believe are justified — that is, they stand innocent and free from sin in the eyes of the Judge. It is therefore not possible for God to find any sin in the man who confesses with his mouth the Lord Jesus Christ and believes in his heart that God has raised Him from the dead.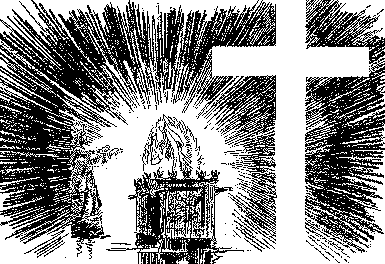 According to the writer of Hebrews, Christ purged our sins before He sat down at God's right hand (Heb. 1:3). Calvary not only enables God to do something with sin, but Calvary did something with sin. The death of Christ was God's judicial atonement whereby sin was both judged and purged by Him. As the high priest of old sprinkled the blood on the hilasterion (the lid of the ark, the mercy seat) and made full satisfaction for the claims of the law, so Christ on Calvary made hilaskesthai (Heb. 2:17, Greek). That is to say, He actually became our Mercy Seat whereby the claims of the law have been fully satisfied in respect to all our sins ". . . once in the end of the world hath He appeared to put away sin by the sacrifice of Himself." Heb. 9:26. by one offering He hath perfected for ever them that are sanctified." Heb. 10:14. This means that the whole community of believers has already been perfected in Christ. Or as Paul distinctly states, "You have been brought to perfection in Him." Col. 2:10. The words of the prophet are therefore fulfilled, " . . . the iniquity of Israel shall be sought for, and there shall be none; and the sins of Judah, and they shall not be found . . . " Jer. 50:20.
Then, if we go to the witness of the apostle John, we find that eternal life, the very life of the age to come, has come to us in Jesus Christ. The Lord declares, "He that heareth My words, and believeth on Him that sent Me, hath everlasting life, and shall not come into condemnation; but is passed from death unto life." John 5:24.

Thus does the New Testament everywhere proclaim the significance of Christ's triumphant cry, "It is finished!" John 19:30. God has already judged and acquitted the world in Jesus Christ. He has already purged, put away sin, and perfected humanity in His redemptive act in Jesus. And He has already given us eternal life in His Son. Therefore the message of the New Testament is, ". . . all things are ready . . . . " Matt. 22:4. All who believe are pure and righteous before God. That is, in God's estimation — which is the only estimation that matters — they are free from sin, judged righteous, pure, perfect, and they sit at His own right hand in heavenly places.

We must further insist that this work of God has gloriously triumphed whether man believes it or not. Man's unbelief cannot make of none effect the faith of God (Rom. 3:3; cf. Is. 49:5). Humanity has already been rescued and made the righteousness of God in Jesus Christ as surely as this representative Man is at God's right hand. We say this because some people talk as if Calvary has accomplished nothing unless they bring their marvelous power of choice or exercise of faith into it — as if it is all darkness and lifeless until that human contribution sparks everything to life and saving efficacy.

Of course, God gives us the privilege of believing in what He has done. The gospel calls us to say, "Amen. That is the truth." To believe is to be savingly in Christ and to be therefore included in the victory. To believe not is to call God and His apostles liars and to turn down "the birthright." But faith cannot do anything to bring into existence what God has already brought into existence.

No wonder the gospel prophet commands us to tell Zion the good news "that her warfare is accomplished." Is. 40:2. What unrestrained joy there is in the message which declares:
I have [past tense] blotted out, as a thick cloud, thy transgressions, and, as a cloud, thy sins: return unto Me; for I have redeemed thee. Sing, 0 ye heavens; for the Lord hath done it: shout, ye lower parts of the earth: break forth into singing, ye mountains, 0 forest, and every tree therein. . . . —Is. 44:22, 23.
As for the sinful human nature, the gospel also proclaims that this has been crucified with Christ (Rom. 6:6; Gal. 2:20). "If one died for all, then all are dead." 2 Cor. 5:14. When Paul told the Colossians, "For ye are dead [ye died] . . . " (Col. 3:3), it was not because they were supersaints who had finally mastered the technique of self-crucifixion. The real problem in the Colossian church was that they were trying by some program to crucify the sinful nature — but their efforts were absolutely useless (cf. Col. 2:20-23). Their victory-life piety was an expression of unbelief in the reality of the gospel. They were, in fact, guilty of hypocritically lying to one another (as all false holiness makes people do). They were judgmental and unforgiving to others (as all legalists are — cf. Col. 3:9,10). Paul did not tell them that they ought to be "dead," nor did he tell them how to become "dead," but he set before these poor, fumbling, sinful believers the gospel that they had died. Only on that basis could he appeal to them, "Mortify therefore your members which are upon the earth. . . ." Col. 3:5. One has to believe that he is a son of God through Jesus Christ before he can act like a son of God. In the same way, we have to be persuaded that we have died to sin before we can act as those who are alive from the dead.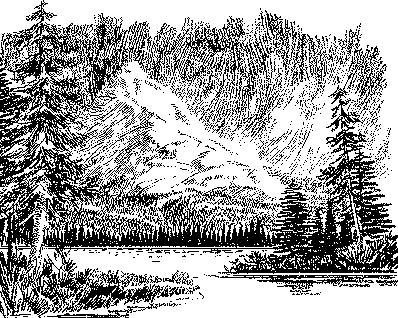 The Call to the Life of Faith

The gospel calls us to a life of faith. On the basis of what has been done, we are to believe that we are already part of the new creation, even though we will not see it until Jesus comes. By faith we are to see that death is conquered when death stares us in the face. Because of the flesh, faith is not without trial. We may have to confess that death is conquered while we say goodbye to our dearest on earth. We are called to believe that we are righteous with God when, as Luther said, we cannot feel ourselves to be righteous, or feel but very little. "Thou must not feel, but believe thou art righteous. . . . Unless thou dost believe that thou art righteous, thou doest great injury against Christ. . . . Thou canst not deny that thou art righteous." Thus does the great Reformer strengthen the feeble knees of the trembling believer!

God has made our humanity pure and righteous in Jesus Christ, and therefore everyone who believes is truly righteous with God. This is righteousness by faith. God will not, cannot find any sin in any man who believes this gospel. But this life of faith is not without severe trial. It is the man who lives nearest to God who knows only too well that the viper of sin still lives in his own bosom. The more holy his life, the more sensitively he feels the power of indwelling sin and realizes that even his most pious works do not escape the taint of inbred corruption. At times he is severely tempted to doubt that he has a righteousness which is valid with God. Yet God sends His Spirit to sustain the Christian's faith and nerve him so that in the midst of conflict his remaining sin does not become reigning sin. In this way does God marvelously cause indwelling sin to be a great blessing to the believer. It not only keeps his faith fastened upon that "alien righteousness of Christ," but it causes him to "groan" in earnest anticipation of "the hope of righteousness" at Christ's return (Rom. 8:23; Gal. 5:5). This tension between having (faith) and not having (hope) must not be dissolved until the advent, for life is not fulfilled in the historical process.

But as Luther warned, there are some souls who are in too great haste to become pure and sinless saints in their existential situation. They are not content with the righteousness of faith. They want an existential salvation in which they know and feel no sin at all. When they find that God does not cooperate with their excessive zeal, they are in danger of sinking down in discouragement. The flesh wants to live by a "righteousness of sight," and it verily appears to the flesh that a God who does not exterminate this indwelling sin is a weak God or an unwilling God; or the believer is caused to needlessly berate himself for not having enough faith.

To be sure, every believer must always confess his sinnerhood (Ps. 143:7; 1 John 1:8). The fact that he must continue to do this is not due to either a lack of power on God's part or a lack of faith on his part. The thorn in the flesh, the messenger of Satan to buffet him, is not removed by the prayer of faith. God says to him, as He said to Paul, "My grace is sufficient for thee; for My strength is made perfect in weakness." 2 Cor. 12:9.

That a believer in the midst of his sinfulness of nature can be pure and righteous before God is more an exhibition of God's power and grace and wisdom than the final transformation from mortal sinfulness to immortal sinlessness. The latter is the exercise of creative power, which is wonderful indeed; but the former is by the power of the cross. It is where sin abounds that grace does much more abound (Rom. 5:20). Wonderful indeed is the power that can utterly exterminate this viper of indwelling sin by one little word in God's good time, but far more wonderful is the power that can keep us precious and pleasing in the sight of infinite holiness in the midst of our human imperfection.

To feel no sin or distress about our wretchedness and then to have faith that we are righteous before God is not the faith of apostles and saints. But to be conscious of how far we fall short of God's glory, even in our most pious tasks, yet to be confident that we are righteous with God because of Jesus Christ — that is real faith. It was in the midst of present weakness, suffering and groaning in the daily conflict with his sinful human nature (Rom. 7:14-25; 8:1-23) that Paul could yet look up and cry, "It is Christ that died, yea rather, that is risen again, who is even at the right hand of God, who also maketh intercession for us. Who shall separate us from the love of Christ? shall tribulation, or distress, or persecution, or famine, or nakedness, or peril, or sword" (Rom. 8:34, 35) — and we could add, or any time of trouble to come, or our own imperfection? Nothing, absolutely nothing, can separate the believer from the love of God which is in Christ Jesus our Lord (Rom. 8:38, 39). Let it be settled, therefore, that so long as a man believes the gospel, he is righteous. Just as no good work can justify the believer, but faith, so no sin can damn him, but unbelief. I am fully aware that this gospel cannot be preached without being suspected of antinomianism, but we have to take that risk. This gospel, however, is not a soft pillow on which hypocrites can rest their heads, nor is it any comfort for those who want to take sin lightly. The faith of which we have been speaking cannot exist where there is any wicked intention to sin, nor will it ever lead its possessor to exercise sin. It will do more to kill the love of evil in the heart and to promote holiness than all the spiritual techniques that men can invent.

In Jesus Christ, God has made man upright. It is better to live by faith in that than to seek out many inventions. These ingenious inventions on how to live the victorious life are poor substitutes for believing the gospel. They do not cure sin, but they actually stir it into life, regardless of much pious-sounding talk. If sanctification is not built on faith in the gospel, it is only an expression of unbelief. It is for this reason that so much victory-life piety is not a conquest over sin, but the perpetuation of it. What else could it be when it is unbelief in the gospel? We must not entertain the idea that Christ sits at God's right hand waiting for His people to believe that He can vanquish sin. He has already done it. Christ is Lord! That is the ring of the New Testament. Time does not tarry for Christ to deal with sin, not even for Him to carry out a mopping-up operation against the enemy. It tarries solely because He is not willing that any should perish (2 Peter 3:9), but that sinners may have opportunity to repent and believe what He has done. We can have no higher work or greater privilege than was given to those despised publicans who "justified God" (Luke 7:29), not through some rare spiritual feat, but simply by repentance and faith.

The New Testament's greatest question, therefore, is simply this: "Who hath believed our report?" isa. 53:1; Rom. 10:16. For those who do comes the assurance, "Whosoever believeth on Him shall not [under any circumstances] be ashamed." Rom. 10:11.