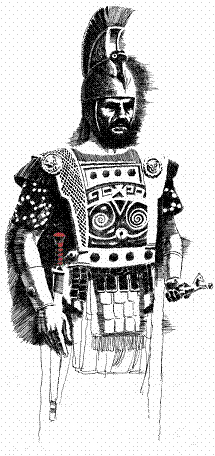 Righteousness by Faith (Part 2)
CHAPTER 4 — The Relation of Righteousness and Salvation
In both the Old and the New Testament the words righteousness and salvation are placed in the closest relationship. Here are a few examples:
My righteousness is near; My salvation is gone forth. —Isa. 51:5.

For He put on righteousness as a breastplate, and an helmet of salvation.—Isa. 59:17.

. . . My salvation is near to come, and My righteousness to be revealed.—Isa. 56:1.

. . . the gospel . . . is . . . salvation. . . . For in it the righteousness of God is revealed . . . "He who through faith is righteous shall live [have salvation]."—Rom. 1:16-17, RSV.

. . . that as sin hath reigned unto death, even so might grace reign through righteousness unto eternal life by Jesus Christ our Lord.—Rom. 5:21.

For with the heart man believeth unto righteousness; and with the mouth confession is made unto salvation. —Rom. 10:10.
It must be obvious that any teaching about salvation which is not related to righteousness does not do justice to the biblical teaching.

The Meaning of Salvation

We have already discussed the meaning of righteousness in Scripture. Now let us see what is embraced in the word salvation.

There is no doubt that Christians have often held a very Grecianized view of salvation. It is a hyper-spiritualized idea about saving a part of man—"the ghost within the machine." In the light of the Old Testament background it would have to be said that this reflects a very truncated view of both man and his salvation.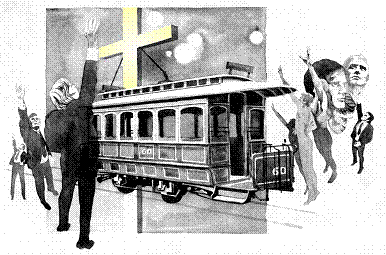 We need to go back to God's prototype kingdom in Eden. The simple hierarchical order is (1) God, (2) man, (3) and the created order. Man is made "a living soul." (nephesh) This "living soul" is not a part of man, much less "a ghost in the machine"; but as the Hebrew means, it is a living, breathing creature. That which constitutes man a creature of great worth is not inherent properties or some indestructible part of his nature but the simple fact that he has, by divine election (gift), a special relationship to God. It is this relationship which invests man with special value. His great value is relational, not ontological (based upon his inherent self worth) . Outside of this relation to God, man is only dust. He does not have life in himself as an inalienable right. Life is derivative. Man is not even made to operate on a battery principle but on a trolley-car principle—to have life and power only by continual connection with the Source of life and power.

This relationship (covenant) with God invested man with great dignity and honor. He was God's representative, appointed to exercise dominion over the created order (Gen. 1:28-29; Ps. 8:3-8). Man was righteous in that all his relationships were right. He was subject to God's rule, while the created order in turn was subject to man's rule.

Then came the fall. Sin disrupted man's relationship with God. When man was no longer subject to God's authority, the created order was no longer subject to man's authority. Many of the beasts became dangerous and vicious, while the earth itself was cursed to bring forth thorns and thistles (Gen. 3:18). Just as an ideal environment once mirrored man's ideal relationships, so now a disordered environment reflected man's disordered relationships.
In the covenant which God made with the nation of Israel, we see again God's ideal kingdom shadowed forth. Here again was a picture of God's intention—a people of His choosing, under His rule and in the land (or place) of His choosing. We say "shadowed forth" because it was impossible for God's ideal to be realized through sinful Israel. Instead of ruling as God's representative on earth, Israel was often ruled by enemy powers. The curse was very much in evidence by such things as deadly serpents, ravaging beasts and barren deserts.

The message of the prophets was twofold. On the one hand, it was their mournful task to pronounce judgments and curses on Israel for breaking the covenant. With a severed relationship with God, Israel could not expect to exercise her dominion but to experience destruction and desolation at the hand of marauding armies, invading caterpillars, locusts or wild beasts. On the other hand, the prophets dreamed of a better day (Jer. 31:26). The day was coming when God would arise and accomplish His saving act. The prophets often used the imagery of an ideal land of Canaan or Eden itself to describe the salvation which God would bring. There would be a new covenant (relationship) with God; and as part and parcel of this salvation, all right relationships would be restored. Infants would play on the hole of asps, and little children would lead the beasts which are now dangerous and vicious. The deserts would blossom, and instead of yielding briars and burrs, they would be clothed in the verdure of Eden. Israel would dwell safely without threat of invading armies. Death itself would be overcome.
And in this mountain shall the Lord of hosts make unto all people a feast of fat things, a feast of wines on the lees, of fat things full of marrow, of wines on the lees well refined. And He will destroy in this mountain the face of the covering cast over all people, and the vail that is spread over all nations. He will swallow up death in victory; and the Lord God will wipe away tears from oft all faces; and the rebuke of His people shall He take away from off all the earth: for the Lord hath spoken it.

And it shall be said in that day, Lo, this is our God; we have waited for Him, and He will save us: this is the Lord; we have waited for Him, we will be glad and rejoice in His salvation. —Isa. 25:6-9.

For, behold, I create new heavens and a new earth: and the former shall not be remembered, nor come into mind. But be ye glad and rejoice for ever in that which I create: for, behold, I create Jerusalem a rejoicing, and her people a joy. And I will rejoice in Jerusalem, and joy in My people: and the voice of weeping shall be no more heard in her, nor the voice of crying.—Isa. 65:17-19.

And they shall build houses, and inhabit them; and they shall plant vineyards, and eat the fruit of them. They shall not build, and another inhabit; they shall not plant, and another eat: for as the days of a tree are the days of My people, and Mine elect shall long enjoy the work of their hands. They shall not labour in vain, nor bring forth for trouble; for they are the seed of the blessed of the Lord, and their offspring with them. And it shall come to pass, that before they call, I will answer; and while they are yet speaking, I will hear. The wolf and the lamb shall feed together, and the lion shall eat straw like the bullock: and dust shall be the serpent's meat. They shall not hurt nor destroy in all My holy mountain, saith the Lord.—Isa. 65:21-25.
In these passages of Scripture, salvation does not mean a super-spiritualized inner salvation of man's incorporeal nature. Much less does it mean a flight of the soul from the inferior material world. All this is foreign to the Hebrew Scriptures. God made the whole man "a living soul," and what God loves and saves is this whole animated, breathing creature along with his whole environment. Salvation means a restoration of man to a right relationship (1) with God, (2) with his fellows and (3) with the whole created order.

The New Testament does not abandon this "materialistic" Hebrew view of salvation and opt instead for a "spiritualized" Grecian salvation. The Christian message of the resurrection is "materialistic" and Hebraic. Salvation is just as concrete and real in the New Testament as in the Old Testament. The last two chapters of John's Apocalypse take up the message of the Old Testament prophets and put their vision of salvation into a very realistic panorama of the new heavens and the new earth. There is also the New Jerusalem city, complete with river and tree of life.

If one is like Marcion and dismisses the Apocalypse as being "too Jewish," what about Romans 8? Is it any less Jewish? Here Paul speaks of adoption, justification, election and glory. These are all Jewish hopes. The inheritance of Romans 8 is just as "materialistic" as is the message of Revelation 20-22. Says Paul:

For the creation waits with eager longing for the revealing of the sons of God; for the creation was subjected to futility, not of its own wilt but by the will of Him who subjected it in hope; because the creation itself will be set free from its bondage to decay and obtain the glorious liberty of the children of God. We know that the whole creation has been groaning in travail together until now; and not only the creation, but we ourselves, who have the first fruits of the Spirit, groan inwardly as we wait for adoption as sons, the redemption of our bodies. For in this hope we were saved. Now hope that is seen is not hope. For who hopes for what he sees? But if we hope for what we do not see, we wait for it with patience.—Rom. 8:19-25, RSV.
The New Testament, of course, differs from the Old Testament in one very important respect. It proclaims that in Jesus Christ the new age has arrived and the new creation is already a reality. The events of the last day have already been effected in Him. This means that we may already possess salvation—God's eschatological blessings—by faith. But we must emphasize that the present possession of salvation is only by faith. Its empirical realization is still future. In one important sense we are not saved yet and will not be saved until the last day (see Heb. 9:28; 1 Peter 1:3-13). This is why the New Testament talks about "the hope of salvation" (1 Thess. 5:8). Even though it transcends the possibility of adequate description, this salvation is tangible and as real as the body in which we live and the earth on which we walk. The inheritance of God's people (salvation) is not yet in actual possession. It is reserved in heaven (1 Peter 1:3-5) and is possessed in the now only by faith. ". . . faith is the substance of things hoped for, the evidence of things not seen" (Heb. 11:1).

In many New Testament passages eternal life or life is used as a synonym for salvation (Rom. 1:16-17; 5:18, 21; 6:23; Matt. 19:17-25). It is both a present possession (by faith) and a future hope.


The Condition of Salvation

The relation between righteousness and salvation (life) may now be simply stated. Righteousness is the prerequisite or the condition of salvation. Man cannot be saved apart from the possession of righteousness. Salvation is based on righteousness.

The recurring premise of the Old Testament is that the righteous will live and the wicked will die:
Behold, all souls are Mine; as the soul of the father, so also the soul of the son is Mine: the soul that sinneth, it shall die.

But if a man be just, and do that which is lawful and right, [and] . . . hath walked in My statutes, and hath kept My judgments, to deal truly; he is just, he shall surely live, saith the Lord God. . . .

When a righteous man turneth away from his righteousness, and committeth iniquity, and dieth in them; for his iniquity that he hath done shall he die. Again, when the wicked man turneth away from his wickedness that he hath committed, and doeth that which is lawful and right, he shall save his soul alive. —Ezek. 18:4-5, 9, 26-27.

Lord, who shall abide in Thy tabernacle? who shall dwell in Thy holy hill? He that walketh uprightly, and worketh righteousness, and speaketh the truth in his heart. He that backbiteth not with his tongue, nor doeth evil to his neighbour, nor taketh up a reproach against his neighbour. In whose eyes a vile person is contemned; but he honoureth them that fear the Lord. He that sweareth to his own hurt, and changeth not. He that putteth not out his money to usury, nor taketh reward against the innocent. He that doeth these things shall never be moved. —Ps. 15.

Blessed are they that keep judgment, and he that doeth righteousness at all times.—Ps. 106:3.

If ye be willing and obedient, ye shall eat the good of the land: but if ye refuse and rebel, ye shall be devoured with the sword: for the mouth of the Lord hath spoken it. —Isa. 1:19-20.
In the light of these and many other scriptures, we may at least appreciate the Jew's passionate quest for a righteousness which would win a favorable verdict of Israel's Judge, especially on the final day.

We must not suppose that the New Testament presents another condition of salvation. In the Sermon on the Mount, Jesus reiterated the Old Testament demand for righteousness. He declared, "For I say unto you, That except your righteousness shall exceed the righteousness of the scribes and Pharisees, ye shall in no case enter into the kingdom of heaven" (Matt. 5:20). Jesus' argument with the Pharisees was not that they taught that righteousness was a prerequisite to enter the kingdom of the age to come. Nor was it because the Pharisees made the standard too high. The real problem was that they (like all legalists) had compromised the standard to their own level. They even taught that a man would be saved if his good deeds outweighed his bad ones—as if fifty-one percent honesty could stand before a God of perfect and infinite justice. According to Jesus' Sermon on the Mount, a righteousness which consists in perfect obedience to the law of God—to a degree that the Pharisees had never dreamed of, i.e., compliance in their secret desires and intents of the heart—is the condition for entering the kingdom of heaven.

In Jesus' confrontation with the rich young ruler, we see that entering the kingdom, receiving eternal life, entering into life and being saved are all the same thing. And what is the condition of salvation unto life eternal? Righteousness which consists in conformity to the law of God!

And, behold, one came and said unto Him, Good Master, what good thing shall I do, that I may have eternal life? And He said unto him, Why callest thou Me good? there is none good but One, that is, God: but if thou wilt enter into life, keep the commandments. He saith unto Him, Which? Jesus said, Thou shalt do no murder, Thou shalt not commit adultery, Thou shalt not steal, Thou shalt not bear false witness, Honour thy father and thy mother; and, Thou shalt love thy neighbour as thyself. The young man saith unto Him, All these things have I kept from my youth up: what lack I yet? Jesus said unto him, If thou wilt be perfect, go and sell that thou hast, and give to the poor, and thou shalt have treasure in heaven: and come and follow Me. But when the young man heard that saying, he went away sorrowful: for he had great possessions.

Then said Jesus unto His disciples, Verily I say unto you, That a rich man shall hardly enter into the kingdom of heaven. And again I say unto you, It is easier for a camel to go through the eye of a needle, than for a rich man to enter into the kingdom of God. When His disciples heard it, they were exceedingly amazed, saying, Who then can be saved?—Matt. 19:16-25.
Paul reiterates the same message in the book of Romans—yes, the book of Romans. In Romans 1:17 he introduces his theme by telling us that the one who is righteous (by faith) shall live (RSV). Let us forget about the "by faith" rider for the moment. The righteous, and none but the righteous, shall live. In Romans 2 the apostle drives this message home:
. . . [God] will render to every man according to his deeds: to them who by patient continuance in well doing seek for glory and honour and immortality, eternal life: but unto them that are contentious, and do not obey the truth, but obey unrighteousness, indignation and wrath, tribulation and anguish, upon every soul of man that doeth evil, of the Jew first, and also of the Gentile; but glory, honour, and peace, to every man that worketh good, to the Jew first, and also to the Gentile. . . . (for not the hearers of the law are just before God, but the doers of the law shall be justified . . . ) in the day when God shall judge the secrets of men by Jesus Christ according to my gospel.—Rom. 2:6-10,13,16.
Paul is certainly reflecting the Old Testament here. Righteousness boils down to law-fullfillment. Shrenk comments, "The dikaios [righteous person] is the one who as doer of the Law will be declared righteous by divine sentence."—Theological Dictionary of the New Testament, Vol.2, p.190. As surely as sin leads to death, even so does righteousness lead to life (Rom. 5:21). Only those who can satisfy the divine tribunal with a righteousness which meets its standard will be justified and receive the verdict of life. Righteousness, therefore, is the condition of salvation.6

Before we run off too prematurely and talk about salvation by grace, let us first see that the Old Testament passion for righteousness is not diminished or watered down in the New Testament. A salvation which does not honor the demand for righteousness can neither glorify God nor appease the sinner's conscience. God is not only committed to saving people, but He is committed to saving them justly. We dare not surrender this biblical insight. If the church teaches a salvation which is not based on righteousness, such a "salvation" can only be "another gospel" which has disastrous ethical consequences. A "gospel" which does not uphold and honor the law can only produce people who, on a concrete level, know very little of what it means to live in a right relationship to God, to men and to the created order.7

Listen to what both Luther and Calvin said on this point. First Luther: ". . . the law must be fulfilled so that not a jot or tittle shall be lost, otherwise man will be condemned without hope . . . " —Luther's Works, American ed. (Philadelphia: Muhlenberg Press; St. Louis: Concordia, 1955- ), Vol.31, p.348. Now Calvin: "For the Lord promises nothing except to perfect keepers of His law . . . " —John Calvin, Institutes of the Christian Religion, Bk. 3, chap. 17, sec. 1.

Only the right preaching of God's law with its valid demand for righteousness will make people sensible of their helplessness and prepare them to understand and appreciate the gospel. If man stands under a broken covenant (broken fellowship with God), his law-keeping has no meaning or value with God, because the only conduct which can be called righteousness is that which expresses a right relationship with God. Outside of that covenant fellowship all human conduct is no better than glittering sin. It can contribute absolutely nothing toward establishing a right relationship with God.

The right preaching of the law will not induce people to try to climb up to heaven by law-fulfillment. It will convince them that they have forfeited all claim on God. Outside of a right relationship with Him the law can only work wrath and be used by sin to subject man to sin's utter enslavement (Rom. 4:15; 7:8; 1 Cor. 15:56). The law is a good thing, but to use it in the wrong way is an appalling mistake.

(To be continued)
—————————————————
Footnotes:

6 N. H. Snaith declares, "The fact of the matter is that God does not require righteousness at all, in any shape or shadow, as a condition of salvation." —N. H. Snaith, The Distinctive Ideas of the Old Testament (New York: Shocken Books, 1964), p. 164. But Bultmann, perhaps surprisingly for some, comes to the defense of the "old" faith at this point. He says, "Strictly speaking, [in Paul's theology] righteousness is the condition of receiving salvation or 'life.' "—Rudolf Bultmann, Theology of the New Testament (London: SCM Press, 1970), vol.2, p.270.
7 Ziesler (The Meaning of Righteousness in Paul) thinks that in the Protestant doctrine of justification by faith it is difficult to find a road from forensic justification to ethics. We would like to suggest that most of this difficulty disappears if righteousness is cleany taught as a condition ot salvation. A way of salvation which honors the law will produce believers who honor the law in genuine righteousness of life.