---
The Mail Room
Letter from Volume 37
---

Welcome to the Mail Room for Present Truth Magazine! This is where we post some of the interesting letters which we receive from our viewers. All of our viewers are invited to E-mail us your comments and views and we will post these views for all to consider!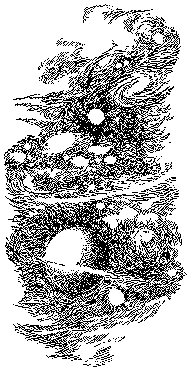 Eschatological Justification
Your series of articles on "Righteousness by Faith" are magnificent. But may one who goes with you all the way ask your further consideration of Calvin's Institutes III.xii, where he brings us before the judgment of God. Is not this at least a glimpse of what we now designate as eschatological justification? This is the second of his eight chapters on justification and so is germane to his whole discussion of this great doctrine. Your reconsideration of it may lead to a slight modification of your statement that "The Reformation stopped short of a rounded-out eschatological consciousness" (Present Truth, Feb, p.14) or at least to a recognition that here Calvin glimpsed the final judgment.

Then I would like to heartily welcome the scholarly historical study by Professor Lowell C. Green of Appalachian State University ("Faith, Righteousness and Justification: New Light on Their Development under Luther and Melanchthon," ibid., pp. 20-30) —and that despite the fact that he prefers Melanchthon's theology to that of Melanchthon's best friend, John Calvin.
William C. Robinson, Professor Emeritus
Columbia Theological Seminary

Calvin's consideration of justification in the light of the judgment, which you refer to, is magnificent. But we should hesitate to read back into the Reformers more than they really taught on eschatology. —Ed.
---
Alien Righteousness
I appreciate your emphasis on the fact that we are justified on the basis of an alien (Christ's) righteousness, not on the basis of any righteousness in ourselves. You write in your December issue: "Having made him [the believing sinner] righteous by the imputed righteousness of Christ, God pronounces him just and treats him as if he were righteous."—p. 20. In order to clarify your position a bit more, would you agree with the following statements of the late Professor John Murray in his book, Redemption Accomplished and Applied?

"The peculiarity of God's action consists in this, that he causes to be the righteous state or relation which is declared to be . . . . Therefore what God does in this case is that he constitutes the new and righteous judicial relation as well as declares this new relation to be. He constitutes the ungodly righteous, and consequently [note that he does not say subsequently] can declare them to be righteous."

Murray refers here to Romans 5:19 and then states, "God cannot but accept into his favour those who are invested with the righteousness of his own Son."

On the basis of your above quoted statement (and others), I would assume that you can agree entirely with Murray here. If not, why not?

J. Tuininga, Reformed Minister
Canada

Agreed. But we must remember that the justified believer is still a sinner in himself. —Ed.
---
Criticism
After reading your article on "Righteousness by Faith and Sanctification" in the March issue of Present Truth (pp.6-14), I am interested in retaining the entire Righteousness by Faith" series for my files.

I might add by way of criticism that the article I read appeared to be well researched, but the prose left something to be desired. With a background of seminary training which accustoms one to a certain amount of almost unreadable prose styles, I was able to understand the points you were trying to make. However, I do not feel this would be the case with the lay reader. You are obviously concerned with the format of your articles, given the bold type, etc. Possibly you should pay more attention to the language and less to the bold appearance.

Although your organization is nondenominational, your Christian editorial view-point is entirely consistent with the Lutheran Confessions I uphold as a true and accurate interpretation of God's Word. You deserve to be commended for your commitment to spreading the true gospel in our time of widespread confusion and ignorance concerning God's holy Word.

James Schmidt, Lutheran Minister
Minnesota
---
Clarity
Thank you for the recent issues of Present Truth on "Righteousness by Faith." It is some of the most stimulating material that I think you have yet produced. There is no pussy-footing around the most difficult issues, and controversial matters are given a sympathetic and thorough treatment.

The clarity with which each argument is put forward, the demand to respond in a biblical way, and the call to deep and earnest thinking are all models for those involved in preaching and teaching the Word of God. I often wish that those who write in and complain about your articles would take to heart the exhortation found in your editorials, "Come, let us reason together." There has been no article I have read which has not made me think and seriously study the scriptures under consideration. I have received much help and much encouragement. I am sure my ministry will be better for reading Present Truth. At least it should be more biblical, since I have been driven again and again to search the Scriptures.

John Dunn, Minister
England
---
Name-Calling
I applaud your restraint in dealing with the man whose evaluation of Karl Barth ranked the renowned theologian with the worst perpetrators of the "Holocaust." It is an indication that you at least understand the important difference between the contemplation of and the doing of the truth. Any forum of ideas about Christian theology and theologians presupposes kindness and fairness, among other things. We can bend our minds in many ways to explain Christ's doing and dying—none of which is worth anything short of a demonstration of Christ's Spirit in the process. The world will still know we are Christians by our love, not by our theological interpretations. You underscored for us that there is no place whatever for name-calling in "reasoning together." We all need to be a little more loyal and obedient to the parts of God's Word which enjoin us to be "tenderhearted" and "forgiving" and which warn us about the persistent dangers of our tongues.

W. Richard Kohler, Methodist Pastor
Pennsylvania
---
Belated Commendation
The letter entitled "Monstrous Miscreant" prompts me to belatedly commend you for printing the material by Barth. To me it is an indication of strength rather than weakness that a magazine dedicated to a "new Reformation" is willing to print material from a variety of perspectives.

Doug Morgan
Nebraska