---
The Mail Room

Letter from Volume 18
---

Welcome to the Mail Room for Present Truth Magazine! This is where we post some of the interesting letters which we receive from our viewers. All of our viewers are invited to E-mail us your comments and views and we will post these views for all to consider!


The "Ordo Salutis"

For some time I have desired to write to you to express appreciation for the magazine. It has been thrilling to see the strong assertion of justification by faith and also the extraordinary and effective antidote to false subjectivism which abounds wherever there is a lack of true expository preaching.

It is also a mighty encouragement to read the issue in which you examine false views of prophecy—dispensationalism in particular—and find them wanting! The need is vast for strong assertion of justification by faith and the establishment of right views of sanctification based on sound teaching rather than on feelings. Also, dispensationalism has become the curse of the age, dividing Christian from Christian—and that on the basis of an elaborate system arbitrarily imposed on the Scripture without any warrant whatsoever. It will be a glad day when the scourge of dispensationalism is removed.

The November issue of Present Truth Magazine was not so pleasing; and I refer in particular to your article which smacked of universalism. Is this due to the nefarious influence of Karl Barth? To assert universalism from Romans 5: 18 is extraordinary when me whole context concerns two races of men which are quite distinct from each other —namely, the race redeemed in Christ and the race lost in Adam. To take verse 18 out of that context and use it in the way you do is to fall miles below the standard of the previous issues.

With bated breath we have watched the progress of Present Truth Magazine, hoping all along that it would not end in retrogression! If progress is to be made, we need to build upon the foundations laid by the sixteenth century Reformation. John Calvin and those who followed him in England (particularly the English Puritans), Scotland and Holland went much further in a consistent, positive understanding of soteriology than did the Lutherans. This progress is reflected in the Westminster Confession and in the 1689 Baptist Confession, which of course follows Westminster.

The mention of the 1689 Confession reminds us too that the Reformers were confused on the doctrine of the church, and sacralism has been a hindrance ever since. The sixteenth century Reformation needs completion, and this will only transpire when the doctrine of the church is clarified. The emergence of the Reformed Baptist movement throughout the world is one of the most encouraging signs of our generation, because it indicates a movement of the Holy Spirit in which the best of the Reformation is retained and that which is erroneous rejected.

Of course, here I am merely asserting these things, but in other places I have sought to elucidate them and provide proof from Scripture. It is certain that you will not be offended by my letter, since the openness and frankness which you show by publishing correspondence in Present Truth Magazine which is utterly hostile as well as that which is favorable is most refreshing. It was a joy both to meet and to hear Geoffrey Paxton preach when I was in Australia. I pray that you will follow him in soteriology and that you both will follow C.H. Spurgeon in his biblical doctrine of baptism and the local church.

Erroll Hulse,
Reformed Baptist Minister,
England

*Present Truth Magazine editors do not believe in universalism as such, but that the atonement of Jesus Christ was sufficient for all and efficient for those who believe. We submit that Calvin was not superior to Luther in every department. Even Reformed Baptists call Calvin into question on the matter of baptism. We thank you for calling us into question. May the truth of justification by grace, for the sake of Christ, by faith, continue to call us all into question.

(Erroll Hulse is editor of the Reformed Baptist magazine, Reformation Today, Fairford Close, Haywards Heath, Sussex, RH16 3EF, England. Some of our readers might like to subscribe to his publication.) —Eds.
---
Christ the Representative. . .Of How Many?
My reading of "The Ordo Salutis" resulted in warm appreciation and endorsement until I reached the paragraphs with the heading, "Christ the Representative . . . Of How Many?" Here I and other Reformed friends perhaps would feel that you departed from biblical accuracy both in your reasoning and in conclusions drawn. I make three points by way of comment.

1. In spite of your many references to the doctrine of election, you in fact propounded an attempted synthesis of election and universalism. In seeking to answer the "how many" question, you succeeded in denying the Reformed view that Christ was in fact the actual Representative of those whom God has elected. The article stated, "The representative office of Christ did not appear because of election, but election appeared because of the work of the Mediator." But this is to relate and confuse the Bible teaching on the divine decrees with the mediatorial office of Christ as Prophet, Priest and King. The simple question is, Did God predestine and elect a multitude that no man can number unto salvation, or did He not?

2. In what you present as the basis for the presentation of the gospel, there is contradiction and confusion arising out of an erroneous view of the familiar misunderstanding of the extent of the atonement. You state, "The gospel is to be presented as a general, external call to all." Yes, of course. But then that statement is reversed when in the following argument you continue,". . . we have a duty to tell each man that his sins have been borne by Jesus Christ, that he has been chosen and accepted in the Person of his Representative . . . consequently . . . repent . . . " This surely is to reverse the ordo salutis! Where in Scripture are we told to present the gospel on that basis? Those words are not true of the unbeliever, and the only basis that Scripture gives us for presenting the gospel is that which is firmly grounded on the doctrine of grace to unworthy sinners. Passages such as Romans 5:12-18 and 2 Corinthians 5:14 confirm the opposite of the universalist argument of the article. The "all" in both passages refers to those who are elect and "in" Christ. Reformed theology does not seek to contract the extent of the atonement. Potentially Christ died for all (the world); actually He died for His elect. The gospel is freely proclaimed to all simply because "all have sinned" and not because the Saviour is the Representative of all men indiscriminately.

3. How can it be argued that common grace bears any affinity to the atonement and its merits? On the contrary, Romans 1:20, 21 declares the exact opposite—namely, that it increases guilt. To say "That God has seriously intended all to share in the benefits of Christ's atonement is clear from the blessings of 'common grace'" is to confuse things that differ. Common grace is one thing—a wonderful display of God's goodness and love to all men indiscriminately; but only the recipients of His electing grace can share in the actual benefits of the atonement.

Graham Wood
England
---
Amazing Grace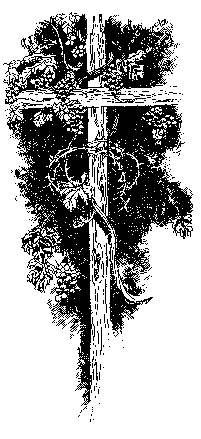 Let me thank you for the fine work you are doing. I feel a fresh, new wind in your publication. And it has been long overdue! I find every article captivating and challenging. As a young evangelist and lay pastor, I have had to do some serious rethinking of my understanding of the gospel. The content of my messages changed radically over the year that I have been receiving Present Truth Magazine. I have seen the folly of preaching a subjective gospel and have felt the burden of my flock's trying to "make the Christian life work." Your article, "The Ordo Salutis," has given me a much deeper appreciation for that amazing grace that saved a wretch like me!

David A. Stockment
Indiana
---
Blessed
I recently read the November issue and was richly blessed by the articles in it. Particularly did I enjoy Mr. Brinsmead's "The Ordo Salutis," and I appreciated the presentation of man's response to God's objective work in Christ.

David Hultgren
Minnesota
---
Election in Christ
Your November issue was great. The articles were excellent in content and presentation. I feel you are correct in your interpretation of the believer's election "in Christ." My eyes were opened to this truth a few years ago.

H. Eugene Eslinger,
Minister Wisconsin
---
Right Direction
Sir The issue on "Sanctification" is another step in the direction of excellence. I especially appreciated the positive and comprehensive tone of this issue.

James Miller, Minister
Colorado
---
A New Reformation
I write to say that I believe Present Truth Magazine to be a bulwark for our times in upholding authentic New Testament teaching. Being well past middle life and a convinced Christian from youth, it is gratifying to find my own experience so well accounted for. I think I was swayed by entire sanctification and second blessing teaching from several sources, and for years was always looking for what I construed to be "victorious living." Many times my disillusionments were so extreme that I wondered whether I could rightly even protest that I had experienced new birth and personal relation to Jesus Christ. Through decades I agonized with my own sin problems and thought it was a losing warfare when I detected no progress.

Present Truth came to me at the right time to expose errors I might not have admitted years ago. My many years of prayerful reading of the Bible, though, kept me from getting very far astray. Now Present Truth articulately and precisely seems to say for me what essentially I knew already, and it is this knowing that makes me deeply grateful for these sorely needed emphases now. What needs to be said to this biblically illiterate generation is being said by Present Truth; and my prayer is that these liberating truths will be echoed and transmitted from more and more sources until we really do have a new Reformation.

Your special issue concerning sanctification is great. The long quotations from great preachers of the past show that these issues which were so alive for them in their day are just as alive now. The conclusions you draw agree with New Testament teaching; justification surely is the mainspring of sanctification. This is mainline Christianity, and our ordering of our lives on these propositions is to build on solid rock.

Donald E. Kohlstaedt
Washington
---
Rejoicing
The special issue on "Sanctification" is so terrific that I would like to use it in our prayer meeting as a study. I do enjoy reading Present Truth Magazine and am rejoicing with others who read the magazine. It is the greatest publication today. I believe the hope of the church is a coming back to the Bible truth.

B. L. Wright, Minister
Washington
---
Effective Immediately!
I meant to cancel my subscription to Present Truth Magazine long before this, but it slipped my mind until I received your special issue on "Sanctification." I am sorry, but I disagree with 95% of what you stand for; and effective immediately, I wish to have my name withdrawn from your mailing list.

Claudia R. Thomason
Arizona
---
No Thank You!
You are teaching half truths, errors contrary to the Scriptures, and nothing that has to do with the teachings of the great men of the Reformation era. Your false, perverted doctrine would cause me to collapse emotionally. No thank you, your doctrine isn't the gospel. It is another subtle attempt by Satan to try to destroy the wonderful relationship between the believer and His Lord and Saviour. I pray that God may destroy your work here in America before it gets a foothold!

Mrs. James L. Gear
California
---
From a Young Christian
As a young Christian caught up in the holiness and Pentecostal movements, your articles were a great help. I had almost come to despair seeking the second blessing and always finding it eluding me. After reading your articles, I can see that the old man will always be with me, and I have to daily submit myself to Christ and walk in the Spirit. Trying to put yourself back under the law to obtain a second blessing, after being saved by grace, is foolishness and can only lead to disaster.

John Hofmann
Pennsylvania
---
Many Antichrists
Sir: Present Truth Magazine comes as an oasis in a parched and barren land. My wife and I and another couple, our close friends, were recently introduced to your magazine in a rather unusual way, and it has served as an extraordinary confirmation of what the Lord has been teaching us from His Word.

By way of background, I am a layman and have been a member of various Southern Baptist churches for twenty-seven years, but was saved only four years ago. Up until that point in my life, I had been basing my acceptance with God upon my trying to live a life pleasing to Him, including the faithful and zealous performance of various religious activities—in short, my "religion" was totally man-centered. God, in His grace, opened my eyes to the truth of justification by faith. The testimony of my wife and those of our friends mentioned above is quite similar, nearly identical, to my own. Several months after our conversion the Lord allowed us to be swept up into the charismatic movement, and we became deeply involved for about two and one-half years. But once again, in His grace, He opened our eyes to the truth and set us free from bondage, exposing the charismatic error for what it is—a very attractive and very subtle counterfeit outpouring of the Holy Spirit, seeming to have great spiritual depth, but in reality being nothing more than shallow, experience-centered religious subjectivism—"fire — . . from heaven — . . in the sight of men." You voiced a view in one of your editorials with which I totally agree—no one can confront the objective facts of the gospel and remain a part of the modern charismatic movement.

Your articles on modern "revivalism" and "evangelicalism" accurately describe the majority of what we hear being put forth today as the "gospel." The emphasis is almost always on an inward experience of the heart (e.g., inviting Christ to come into your heart, praying to receive Christ, committing your life to Christ, making a decision for Christ, etc.), and it is so often stated or implied that if man will do something, God will respond by granting salvation—man in the place of God. You expressed quite clearly what has been of increasing concern to us in this regard. Your articles on eschatology were most enlightening, lining up with what we had begun to see in the Scriptures concerning the popular premillennialist view. Without question, the most significant truth which we have learned from your material thus far is the scriptural pattern for confronting people with the righteous demands of God's law. We discovered that we had been using only one edge of a two-edged sword, merely telling people about the purpose of the law (e.g., Rom. 3:20; Gal. 3:24) rather than confronting them with the righteous demands of a righteous God and letting the law do its work (as Paul does in Romans 1:18 through 3:20). Already this new insight into God's truth has borne fruit for the kingdom and has given us a deeper appreciation for God's holy law. Truly the law is a grace gift from the Lord. He knew what we needed to bring us unto Himself.

If there is a single word which encompasses the substance of all that the Lord has taught us during these past few years, it is grace. And grace forever disallows every vestige of human merit, self-dependency and man-centered subjectivism. In showing us something of the meaning of His grace, He has also shown us, by contrast, the ponderous mass of dead religion and false teaching surrounding us today, and the accompanying dearth of sound doctrine even at the most fundamental level. Truly, "even now are there many antichrists."

Gordon W. Knight
Florida
---
Brief Criticism
I wish to applaud your efforts on the subject of "Sanctification." I found the articles therein constructive and profitable.

I have this brief criticism. On page 58 you wrote, "For all its strength, Reformed theology tends to relegate justification by faith to an initiatory action in the soteriological process." And from there you describe the "once saved, always saved" teaching such as is popularly held among many who think they are "Reformed." I believe this is a distortion of Reformed theology. First of all, each and every individual who comprises the elect body, with Christ as Head and Mediator, is justified from all eternity. God beholds this body, not as sinners, but as perfectly righteous, redeemed and justified in Christ. Second, the entire body of the elect were justified in the completed work of Christ historically. Old Testament faith was directed toward the cross in hope, and New Testament faith is directed toward the cross in history. Christ atoned once and forever for all the sins of those whom the Father had given before the foundation of the world. That is vicarious atonement. Third, the elect receive justification by faith, as declared in the gospel of the Person and work, the life, death and resurrection of Jesus Christ. With the good news of Christ's work comes the promise that "Whosoever believeth on Him shall not be ashamed." That is not an offer head for head, but a sure promise to those who believe. Only in the elect will God preserve such faith, and only in the elect will He put a new heart which can seek nought but to persevere. Finally, there is the public justification of the elect in the revelation of the righteous judgment of God on the last day of resurrection, judgment and reward.

I can see no particular objection to your suggestion of the "present, continuous nature of justification" as long as you mean that God continually holds the faithful before Him as justified on the basis of the merits of Christ's work for that individual. The gift of faith is the fruit of the individual's historical justification by the Person and work of Jesus Christ. The individual apprehends and appreciates that justification through God's gift of faith. Faith does not secure justification. Faith is the gift which God gives His people to appropriate the justification which He has already secured for them. They cannot get their fingers on it to squeeze it, smudge it, drop and break it, lose or misplace it. It is reserved for them in the heavenlies. Each day of their life should add to a growing awareness of their need to appropriate this precious gift, and each day should cultivate a thankfulness to God for the sufficient satisfaction of an ever increasing debt. The imperishable nature of God's gift of His Son should be the cause of joy, praise and comfort. Why do some reduce God's love by measuring it by the number of people to whom they think it extends? The extent of God's love is seen in this measure—that He gave His only Son. And He gave that Son, not for Jews, but for whomsoever believeth from every tribe and tongue and people and nation in the world. God so loved that He gave His Son; not God so loved that He did it for every man head for head. For in this way did God love the world—that He gave His only Son for the purpose that everyone who is believing on Him may not perish (in contrast to those bitten by serpents), but may have life eternal.

In recent issues you have developed the themes of justification by faith and ethics, eschatology, election and sanctification, respectively. I don't know how long you can avoid the issues of the church and baptism, and the issue of the Lord's supper. I hope it is not long.

Harvey L. Bluedorn,
Oregon